Health Law News

Date Posted: June 7, 2016
Marlene S. Garvis, JD, MSN, a nurse and lawyer, is experienced in representing nurses in professional licensure, health care law and discipline and regulatory proceedings, including representing nurses before the Minnesota Board of Nursing and the Minnesota Departments of Health and Human Services. With over 30 years of experience, Marlene is recognized as one of the area's leaders in defending nurses before the Board of Nursing in Minnesota. She also represents nurses and other health professionals in Wisconsin and Iowa.
MN Nurse Attorney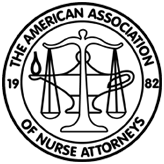 Marlene has been a frequent speaker on health law, health care, nurse licensing and regulatory matters, as well as employment issues for nurses. She is an adjunct professor at Mitchell Hamline Law School in St. Paul, has been an adjunct faculty member of the University of Minnesota School of Nursing and continues to speak to nursing students at St. Catherine University. She has authored numerous articles on health law and employment in medical, nursing and legal publications. Marlene is recognized annually as one of the top health care attorneys in Minnesota, being seleced to the Super Lawyers list and the Mpls/St. Paul Magazine Top Women Attorneys in Minnesota. To see Marlene's full professional bio, please visit https://www.marlenegarvis.com/marlene-garvis.php.
Marlene is a member of The American Association of Nurse Lawyers, specializing in nurse licensure hearings in Minnesota, Wisconsin and Iowa as well as other legal issues in health care industry.