Health Law News

Date Posted: June 30, 2019
Have you found out that the Minnesota Board of Nursing has received a complaint against you? If this is the case, you should contact a lawyer, particularly one with experience in health care law and professional nurse license defense.
Nurse License Lawyer Located in Minneapolis, Minnesota
Marlene S. Garvis, JD, MSN has over 30 years of experience in the nurse licensure field, representing nurse and health care clients in all matters of legal consultation, litigation, licensure and administrative proceedings. Marlene has specifically represented nursing clients in licensing, discipline and regulatory proceedings, as well as employment litigation.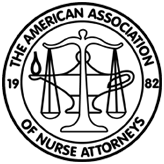 Marlene has also represented nurses and other health care professionals in Wisconsin and Iowa, and has an AV® Preeminent Rating in the distinguished Martindale-Hubbell® legal directory, and is a perennial selection for the Minnesota Super Lawyers list.
Marlene is also a member of The American Association of Nurse Lawyers, and is recognized as an expert in nurse licensure hearings in Minnesota, Wisconsin and Iowa as well as other legal issues in health care industry.
An Advocate For Nurse Licensure Hearings
If you have questions on preparing for a nursing licensure hearing in Minnesota, Wisconsin or Iowa, please contact Marlene Garvis to schedule a consultation. To learn more about Marlene's legal practice, please visit https://www.marlenegarvis.com/legal-practice.php.