Health Law News

Date Posted: September 29, 2022
The Minnesota Federal District Court dismissed a lawsuit (Salier v. Walmart, Inc.) against Walmart and Hy-Vee for refusing to fill prescriptions for ivermectin and hydroxhchloroquine to treat COVID-19 infections, finding that the plaintiffs failed to state claims of self-determination, intentional infliction of emotional distress and tortious interference with contract.
The plaintiffs asserted various tort claims related to Walmart's and Hy-Vee's refusals to fill the Saliers' prescriptions for ivermectin and hydroxychloroquine, two drugs that the Saliers wanted to use to treat their COVID-19 infections, even though virtually every medical and governmental authority to address the issue has said that ivermectin and hydroxychloroquine should not be used to treat COVID-19. Ultimately, the court found that the plaintiffs did not prove their arguments and the defendant's motion to dismiss this case was granted. See the full case document in .pdf format.
Health Care Law Attorney in Minneapolis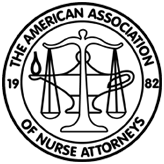 In practice for over 35 years, Marlene Garvis has been involved in nearly all aspects of health care law in her legal career, including being the Chair of the Health Law Practice Group at a Twin Cities law firm, a past President of the Hennepin County Bar Foundation, past President of Minnesota Women Lawyers and a Founding Fellow of the Hennepin County Bar Foundation.
Marlene has been a frequent speaker on health law, health care, nurse licensing and regulatory matters, as well as employment issues for nurses. She is an adjunct professor at Mitchell Hamline Law School in St. Paul, has been an adjunct faculty member of the University of Minnesota School of Nursing and continues to speak to nursing students at St. Catherine University.
Marlene has represented clients in litigation, consultation and administrative proceedings for health care professional licensure, employment litigation, discipline and regulatory proceedings and nurse licensure hearings. To see Marlene's full professional bio, please visit https://www.marlenegarvis.com/marlene-garvis.php.
Marlene is a member of The American Association of Nurse Lawyers, specializing in nurse licensure hearings in Minnesota, Wisconsin and Iowa as well as other legal issues in health care industry.