Health Law News

Date Posted: August 12, 2022
The Health Law Section of the ABA has announced the establishment of a Dobbs Task Force to examine the legal implications of the recent Supreme Court decision. Adrienne Dresevic, Chair-elect, will chair the task force.
The Task Force's mission is to provide educational materials for Health Law Section (HLS) members whose clients are impacted by the complex health law issues related to Dobbs. The Task Force's focus will be on creating high quality, non-partisan educational materials concerning health law issues.
Health Care Law Attorney in Minneapolis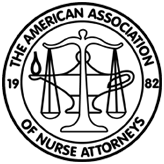 In practice for over 35 years, Marlene Garvis has been involved in nearly all aspects of health care law in her legal career, including being the Chair of the Health Law Practice Group at a Twin Cities law firm, a past President of the Hennepin County Bar Foundation, past President of Minnesota Women Lawyers and a Founding Fellow of the Hennepin County Bar Foundation.
Marlene has been a frequent speaker on health law, health care, nurse licensing and regulatory matters, as well as employment issues for nurses. She is an adjunct professor at Mitchell Hamline Law School in St. Paul, has been an adjunct faculty member of the University of Minnesota School of Nursing and continues to speak to nursing students at St. Catherine University.
Marlene has represented clients in litigation, consultation and administrative proceedings for health care professional licensure, employment litigation, discipline and regulatory proceedings and nurse licensure hearings. To see Marlene's full professional bio, please visit https://www.marlenegarvis.com/marlene-garvis.php.
Marlene is a member of The American Association of Nurse Lawyers, specializing in nurse licensure hearings in Minnesota, Wisconsin and Iowa as well as other legal issues in health care industry.