Health Law News

Date Posted: March 6, 2023
In an opinion letter from the U.S. Dept. of Labor, it was determined that an eligible employee with a serious health condition may use FMLA leave to work a reduced number of hours per day (or week) for an indefinite period of time. If the employee has a chronic serious health condition and a health care provider certifies that the employee has a medical need to limit their schedule, they should be allowed to work a reduced schedule as long as the employee does not exhaust their FMLA leave entitlement.
The FMLA entitles eligible employees of covered employers to take unpaid job-protected leave for qualifying family and medical reasons with continuation of group health insurance coverage under the same terms and conditions as if the employee had not taken leave. The full text of the letter can be see on the Department of Labor website.
Employment Litigation and Consultation
Marlene Garvis is a lawyer with over 35 years in practice, with experience in many areas of employment litigation and consultation including areas including FMLA, ADA, discrimination claims, wrongful termination, ERISA, unemployment benefits, implementation of severance agreements and breach of contract. Marlene also have experience in nearly all aspects of health care law, including being the Chair of the Health Law Practice Group at a Twin Cities law firm, a past President of the Hennepin County Bar Foundation, past President of Minnesota Women Lawyers and a Founding Fellow of the Hennepin County Bar Foundation.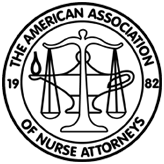 Marlene has been a frequent speaker on health law, health care, nurse licensing and regulatory matters, as well as employment issues for nurses. She is an adjunct professor at Mitchell Hamline Law School in St. Paul, has been an adjunct faculty member of the University of Minnesota School of Nursing and continues to speak to nursing students at St. Catherine University.
Marlene has represented clients in litigation, consultation and administrative proceedings for health care professional licensure, employment litigation, discipline and regulatory proceedings and nurse licensure hearings. To see Marlene's full professional bio, please visit https://www.marlenegarvis.com/marlene-garvis.php.
Marlene is a member of The American Association of Nurse Lawyers, specializing in nurse licensure hearings in Minnesota, Wisconsin and Iowa as well as other legal issues in health care industry.