Health Law News

Date Posted: January 23, 2023
A bulletin from the American Health Law Association outlines a recent U.S. District Court for the District of Oregon decision that reaffirmed, under the NPDB, hospitals are required to report physicians and other professional health care providers who surrender their privileges while under investigation.
The paper, title Recent Court Decision Provides Reminder That Resignation Does Not Terminate Investigation nor Reporting Obligations, upholds that health care organizations are obligated to report within 30 days. A hospital or other health care entity that has substantially failed to report can lose the immunity protections provided under Title IV for professional review actions for three years.
Minnesota Nurse Attorney
With a distinguished legal career spanning over 35 years, Marlene Garvis has been involved in nearly all aspects of health care, including being the Chair of the Health Law Practice Group at a Twin Cities law firm, a past President of the Hennepin County Bar Foundation, past President of Minnesota Women Lawyers and a Founding Fellow of the Hennepin County Bar Foundation.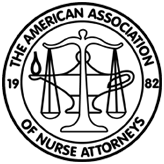 Marlene has been a frequent speaker on health law, health care, nurse licensing and regulatory matters, as well as employment issues for nurses. She is an adjunct professor at Mitchell Hamline Law School in St. Paul, has been an adjunct faculty member of the University of Minnesota School of Nursing and continues to speak to nursing students at St. Catherine University.
Marlene has represented clients in litigation, consultation and administrative proceedings for health care professional licensure, employment litigation, discipline and regulatory proceedings and nurse licensure hearings. To see Marlene's full professional bio, please visit https://www.marlenegarvis.com/marlene-garvis.php.
Marlene is a member of The American Association of Nurse Lawyers, specializing in nurse licensure hearings in Minnesota, Wisconsin and Iowa as well as other legal issues in health care industry.