Health Law News

Date Posted: March 16, 2023
Minnesota Law Addresses Consequences of 2016 CDC Opioid Guidance On August 1, 2022, A Minnesota law went into effect that can have life-saving effects for patients who suffer from severe chronic pain. It provides updated guidance on defining intractable pain, drug diversion, palliative care, and rare disease; and it also establishes criteria for evaluating and treating both nonterminal and terminal patients. Of importance is the protection provided to health care providers who prescribe opioids for this population of patients.
The full text of the Minnesota statute can be viewed on the the Minnesota Office of the Revisor website.
Healthcare Litigation and Consultation
Marlene Garvis is a lawyer with over 35 years in practice, with experience in many areas of employment litigation and consultation including areas including FMLA, ADA, discrimination claims, wrongful termination, ERISA, unemployment benefits, implementation of severance agreements and breach of contract. Marlene also have experience in nearly all aspects of health care law, including being the Chair of the Health Law Practice Group at a Twin Cities law firm, a past President of the Hennepin County Bar Foundation, past President of Minnesota Women Lawyers and a Founding Fellow of the Hennepin County Bar Foundation.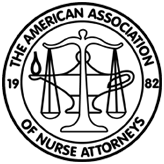 Marlene has been a frequent speaker on health law, health care, nurse licensing and regulatory matters, as well as employment issues for nurses. She is an adjunct professor at Mitchell Hamline Law School in St. Paul, has been an adjunct faculty member of the University of Minnesota School of Nursing and continues to speak to nursing students at St. Catherine University.
Marlene has represented clients in litigation, consultation and administrative proceedings for health care professional licensure, employment litigation, discipline and regulatory proceedings and nurse licensure hearings. To see Marlene's full professional bio, please visit https://www.marlenegarvis.com/marlene-garvis.php.
Marlene is a member of The American Association of Nurse Lawyers, specializing in nurse licensure hearings in Minnesota, Wisconsin and Iowa as well as other legal issues in health care industry.