Health Law News

Date Posted: October 11, 2023
The U.S. Equal Employment Opportunity Commission issued a Notice of Proposed Rulemaking (NPRM) to implement the Pregnant Workers Fairness Act (PWFA).
The notice, titled What You Should Know About the Pregnant Workers Fairness Act, outlines information about the Pregnant Workers Fairness Act (PWFA), when it goes into effect, and some examples of reasonable work place accomodations for pregnant workers as outlined in this act.
Minnesota Nurse Attorney
With a distinguished legal career spanning over 35 years, Marlene Garvis has been involved in nearly all aspects of health care, including being the Chair of the Health Law Practice Group at a Twin Cities law firm, a past President of the Hennepin County Bar Foundation, past President of Minnesota Women Lawyers and a Founding Fellow of the Hennepin County Bar Foundation.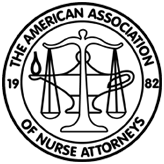 Marlene has been a frequent speaker on health law, health care, nurse licensing and regulatory matters, as well as employment issues for nurses. She is an adjunct professor at Mitchell Hamline Law School in St. Paul, has been an adjunct faculty member of the University of Minnesota School of Nursing and continues to speak to nursing students at St. Catherine University.
Marlene has represented clients in litigation, consultation and administrative proceedings for health care professional licensure, employment litigation, discipline and regulatory proceedings and nurse licensure hearings. To see Marlene's full professional bio, please visit https://www.marlenegarvis.com/marlene-garvis.php.
Marlene is a member of The American Association of Nurse Lawyers, specializing in nurse licensure hearings in Minnesota, Wisconsin and Iowa as well as other legal issues in health care industry.